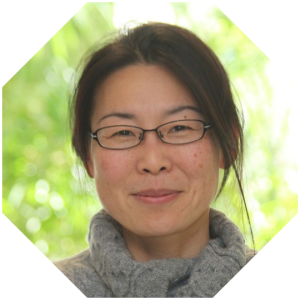 The Platform for Plant Stress Signaling Analysis at CSB examines the ways plants respond to drought, salt, infection and other stresses.  We have been using this platform for 17 years, but many of the instruments are showing signs of wear. To update our facility, a group led by Professor Keiko Yoshioka has won a highly competitive NSERC Research Tools and Instruments Grant.
This important infrastructure revitalization allows existing work to continue on crop damage that is exacerbated by climate change, while allowing new studies to flourish. The newly funded instruments are ideal items for a shared platform and will ensure usage at full capacity.
Professor Yoshioka will uncover mechanisms of plant stress signal transduction and crosstalk. The Yoshioka lab focuses on signal transduction of plant stress responses; environmental effects on plant immunity; and abiotic and biotic stress response networks. These studies will feed into the production of stress-resistant plants.
Professor Heather McFarlane was recently appointed to pursue studies on finding a pathway to improve bio-products. Her lab will use the NSERC-RTI facility to uncover the molecular mechanisms of cell wall signaling, to improve cell wall engineering and plant biomass production.
Professor Darrell Desveaux will be tracking plant disease progression via systems-level analyses. The Desveaux lab is dedicated to the development of high-throughput assays for "Systems-Level" probes of plant-pathogen interactions.
Professor and Chair Nicholas Provart will leverage large datasets to understand plant resilience under drought stress. His lab has developed the INTACT (Isolation of Nuclei Tagged in Specific Cell Types) system for studying cell-type-specific drought responses in guard cells. The NSERC-RTI grant will assist them to pursue molecule-level work on understanding the role of hundreds of promising candidate genes in guard cell-specific drought response.
Learning to isolate and analyze DNA, RNA, proteins, and metabolites using the updated equipment is an essential component of any training program in cell and molecular biology. The skills of dozens of BSc, MSc and PhD students will grow from learning to use this platform, and Canadian crops will benefit. Congratulations!