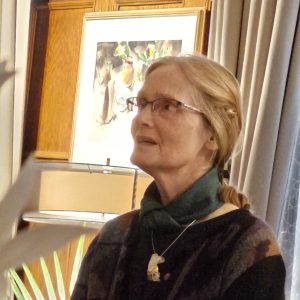 CSB held an emotional get-together on Oct 18th in the Faculty Club to celebrate the retirements of Professors Dorotea Godt and Rudi Winklbauer, and of our Chief Adminstrative Officer Tamar Mamourian.
Chair Nick Provart noted that Prof Godt and Prof Winklbauer are valued experts in flies and frogs respectively, with Prof Godt focusing on development of the egg chamber in Drosophila and Prof Winklbauer centred on cell movement during gastrulation in Xenopus.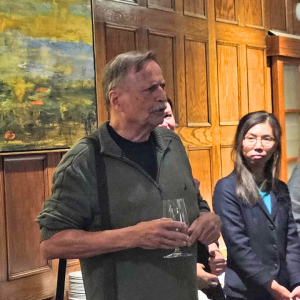 These distinguished developmental scientists were recruited from Germany to UofT's Department of Zoology and participated in its restructuring into Cell & Systems Biology.
Professor Tony Harris shared his gratitude for their contributions as colleagues and as mentors to him as a developmental biologist. He noted how each of their publications, whether research or analysis, advanced and strengthened the field.
Prof Godt mentioned how grateful she was to be able to rely on staff and students for the smooth running of her labs and courses. Former students noted how Prof Winklbauer's deep kindness helped them through difficult times.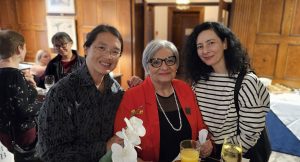 In speaking about Tamar's retirement from CSB, former Departmental Chairs John Coleman and Daphne Goring praised her abilities, whether it was the insight of knowing how to correctly (legally) sequester funds, or of who to contact for repairs. "When Tamar had a question, she wouldn't stop until she found the correct answer."
CSB is grateful to Professors Godt and Winklbauer and to Tamar for their contributions and look forward to their future advice and visits to Departmental functions.